If this is a return visit, please reload to see
latest additions.


Welcome to J's Writing Spot. Don't mind the sword-laden guards at the four corners of the grounds. They're harmless.... mostly...


Our book blog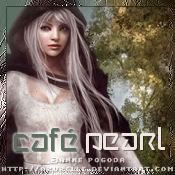 Sister Sites:
*hugs*
Blue Dolfyn
and
Lois
and
Tammy
and
~Gaia's Child



awesome sites:
Ultimate Fantasy Designs

More to come...

Sign Guestbook/ View Guestbook





Updated November 2015.

All content copyright to webmistress, ©2000-2016--unless otherwise noted. (For instance, all outside linked articles, works of great art past and present, linkware websets, and group/competition graphics copyright to their respective creators). Quotes of great literature copyright to respective authors.

photograph in header from Dreamstime Stock Photography; no copyright infringement intended. Set by webmistress for the exclusive use of J's Writing Spot and its sister sites; please do not snag.