If this is a return visit, please reload to see
latest additions.

Please enter our site here and enjoy your visit.





Doll by Cheyelle

(The fanlistings related to Anne Rice/Laurell K. Hamilton and related subjects are to be found here, too.)



Comp approvals: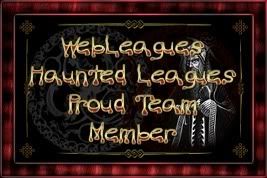 <">


Thanks for stopping by! We hope you enjoy your visit.




Updated January 8, 2010.
Disclaimer: Since early 2009, Yours Truly has been a book reviewer for The Examiner, and as such, said books are received from various sources: my own personal stash, the library, as well as publishing companies, publicists, authors and so forth. But I am not paid for a specific opinion, and I am not employed by these folks in any way. I am *only* employed by the online zine The Examiner. Rest assured, everything I present is my personal, and very true opinion of what I've read. If I like it, I say so, if I don't...well, you won't be seeing it in print.

copyright statement: All contents on this site are copyright to the webmistress 2000-2010. Set made exclusively for Raven Queen's Domain and her partner sites with art İUltimate Fantasy Designs and İFinArt Designs; not for snagging, please.

Unless otherwise noted; all outside linked articles, works of great art past and present, linkware websets, and group/competition graphics copyright to their respective creators. All personal essays on art history, history, book and movie reviews posted herein copyright to the webmistress. Items in Chronicles of Narnia, Lord of the Rings, Gilmore girls, Xena, Items relating to Anne Rice, Laurell K. Hamilton, Dracula, Underworld and other contents of Immortal Grace, SciFi and Charmed, and Stevie Nicks and other fan shrines copyright to the respective copyright holders, and constitute nothing more than fan devotion. Quotes of great literature copyright to respective authors. No copyright infrigement, in any instance, is intended.